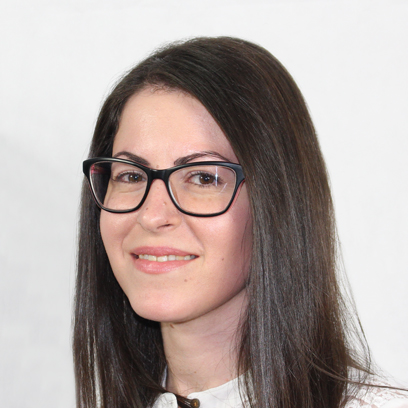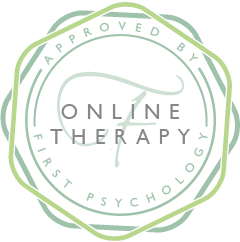 About Christina:
Works as Senior Counselling Psychologist at First Psychology Online
Languages spoken:


Dr Christina Adamou is an experienced senior counselling psychologist who works online with individual adults and young people. She also offers consultations for parents/carers of children and young people.
Christina is able to work with a wide range of issues and problems including: depression and low mood; anxiety related issues such as generalised anxiety disorder, panic, social anxiety, phobias, obsessive compulsive disorder (OCD); trauma and post-traumatic stress disorder (PTSD); intimate partner violence; physical, emotional and sexual abuse; bullying; self harm; low self-esteem; assertiveness; stress; life transitions; sleep difficulties; personality disorders; and many more issues.
She has a particular interest in working with people who are struggling with the impact of abuse (PTSD, anxiety, substance misuse, low self-esteem, lack of motivation, depression, isolation, psychosomatic difficulties) as well as in working with professionals who are supporting trauma survivors.
Christina's way of working
Christina works in a flexible, client-centred and collaborative way with clients and tailors her approach to help meet the unique needs and preferences of each individual.
She draws on a range of evidence-based therapeutic interventions including
Cognitive-Behaviour Therapy (CBT)
,
Counselling,
Psychotherapy,
Mindfulness
-Based Therapy,
Person-Centred
Therapy, Person-Centred Play Therapy, Emotion Focused Therapy, Schema Therapy, and Acceptance and Commitment Therapy. She is able to work with individuals on a short-term or long-term basis.
Christina is fluent in Greek
and is happy to work with people who would feel more comfortable working in this language.
Christina's background and training
Christina has worked in a number of different settings including in primary and secondary care within the NHS in Scotland and England; in the voluntary sector; and within educational establishments. Christina has also developed and delivered workshops and courses at college and university level.
She currently leads a psychological therapies team within a trauma service. Part of her role focuses on empowering and supporting survivors of abuse in finding their voice, reclaiming their lives, and developing a more nuturing approach towards themselves. She also supervises healthcare professionals.
Christina has completed a Doctorate in Counselling Psychology from Glasgow Caledonian University; a Masters Degree in Mental Health from the Institute of Psychiatry, Kings College London; and an undergraduate Degree in Psychology from the University of Cyprus.
Christina has also undertaken additional training in a number of areas including: EMDR level 1, BPS accredited training in supervision skills, Mindfulness-Based Stress Reduction, working with special education needs and disability, and child protection training.
Christina is accredited by the Health and Care Professions Council (HCPC).


Christina's fee
Christina charges £95 per session for self-funding clients. She also works with clients referred via their employer/organisation – for further details, please visit First Psychology Assistance.