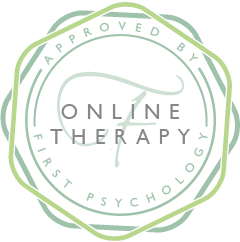 About Craig:
Works as Counselling Psychologist at First Psychology Online
Dr Craig Dunn is an experienced counselling psychologist who works online with individual adults. He also offers consultations for parents/carers of children (6-15 years).
He works with a wide range of issues and problems including: depression/low mood; anxiety; stress; chronic illness; bereavement/grief; Attention Deficit Disorder (ADD); Attention Deficit Hyperactivity Disorder (ADHD); autism; assertiveness; personality disorders; phobias; post-traumatic stress disorder (PTSD); neglect (from adulthood/childhood); low self-esteem; life transitions; insomnia; and many other issues.
He is particularly interested in working with: adults with health-related issues including cancer; adults who are experiencing depression, anxiety, relationship or personality issues; LGBTQIA+ individuals with gender or sexual identity related issues; and young people with attachment, emotional and behaviour issues, loss and bereavement, autism, or ADHD.
Craig also offers clinical supervision to professionals in the field who are in training or qualified (concessions available).

Craig's way of working
Craig works in a collaborative way with each person and will aim to tailor his approach to suit the needs and preferences of each individual. He offers short-term and longer-term evidence-based approaches including:
counselling
;
psychotherapy
;
Person Centred Therapy
;
Cognitive-Behaviour Therapy (CBT)
;
Mindfulness
; Person-Centred Play Therapy; and acceptance-based approaches.
Craig's background and training
Craig has experience of providing therapy in a range of settings including schools, cancer support services, LGBTQIA+ and NHS.He has worked as a manager of a schools counselling service, providing emotional and psychological interventions for children experiencing attachment, anxiety, autism, loss / bereavement as well as supervising a team of counsellors in training.
Craig has undertaken research into young people's attitudes towards counselling and he has run groups to help develop children's social and emotional literacy.
Craig has an honours degree in Psychology and a Doctorate in Counselling Psychology (both from Glasgow Caledonian University). He has undertaken specialist training in Person-Centred Therapy and Cognitive-Behaviour Therapy as well as additional skills training in play therapy for children and acceptance and commitment therapy with adults.
He is registered with the Health and Care Professions Council (HCPC) and is a member of the British Psychological Society (BPS), the division of counselling psychology and psychology of sexualities. He is also a member of the British Association for Counselling and Psychotherapy (BACP) and division of children, young people and families.
Craig's fee
Craig charges £80 per session for self-funding clients. He also works with clients referred via their employer/organisation – for further details, please visit First Psychology Assistance.