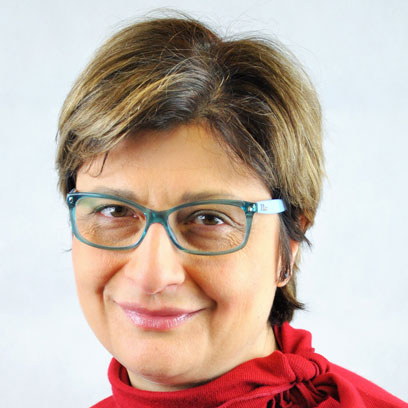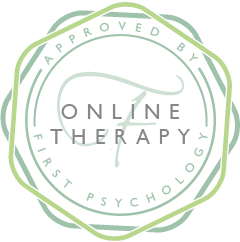 About Donatella:
Works as Cognitive Behavioural Psychotherapist at First Psychology Online



Donatella Tamborrini is an experienced Cognitive Behavioural Psychotherapist who is accredited by the British Association of Cognitive and Behavioural Therapies (BABCP).
Donatella works online with adults and young people (age 12+) with a wide range of issues including: depression and mood-related issues; anxiety related issues such as phobias, generalised anxiety disorders, obsessive compulsive disorder (OCD), social anxiety, trauma/PTSD, panic, and health anxiety; eating disorders; low self-esteem; bereavement; and life transitions. She also offers consultations for parents/carers of children and young people.
Donatella's way of working
Donatella believes that the therapeutic relationship is key to successful therapy and she works with each client to develop this. She works collaboratively with her clients to develop a mutual understanding of difficulties and goals. She uses evidence-based approaches including
cognitive-behaviour therapy (CBT),
Mindfulness-based therapy;
Interpersonal Psychotherapy and Compassion-Focused Therapy when working with clients and will tailor her approach to suit the needs and wishes of each individual.
Donatella frequently uses diagrams, handouts, charts and measures to support therapy. She will often set therapeutic tasks (in agreement with her clients) for her clients to complete between sessions.
Donatella's background
Donatella has experience working in the NHS within various services including: general adult psychiatry, in the Child and Adolescent Mental Services Inpatient Unit, and in the Outpatient Child and Adolescent Mental Health Services.
She has a Bachelor of Nursing Degree from the University of Dundee, as well as a Post-Graduate Diploma in Cognitive Behavioural Psychotherapy (Master Level) and a Masters Degree in Cognitive Behavioural Psychotherapy (University of Dundee). In addition, Donatella is accredited in Interpersonal Psychotherapy having completed training at the Anna Freud Centre in London. She has also attended numerous workshops as part of her continuing professional development as an accredited Cognitive Behavioural Psychotherapist. In addition, Donatella has a number of years' lecturing and workshop experience in a range of educational and clinical settings.
Donatella's first language is Italian and she is happy to work with people who would feel more comfortable speaking in this language.
Donatella's fee
Donatella charges £80 per session for self-funded clients. She also works with clients referred via their employer/organisation – for further details, please visit First Psychology Assistance.