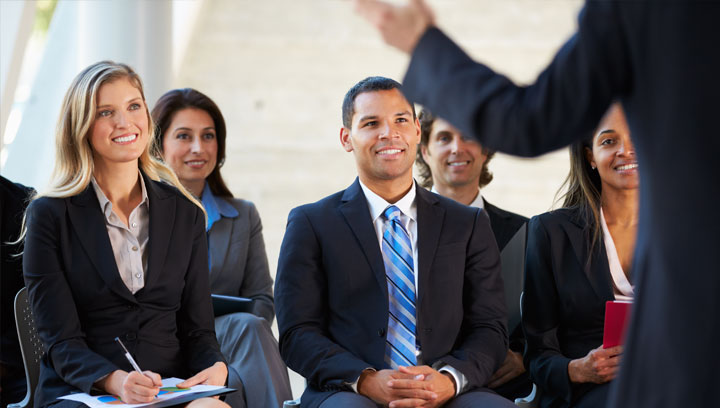 Supporting your employees – online!
We are delighted to be able to offer a range of services to businesses and organisations, providing online support for employees. Working in partnership with First Psychology Assistance, we offer the following online services to help you maintain the mental wellbeing of your staff.

CBT / counselling
We offer 'HelpNow' packages of five or six sessions of CBT or counselling delivered online by one of our skilled and experienced practitioners to any employee who may be experiencing difficulties at the present time. These 'pay as you go' packages are available immediately. They involve an initial online assessment with a practitioner, during which a treatment plan is agreed. This is followed by the specified number of sessions with the practitioner. Further sessions are available if needs be, subject to authorisation by the employer / organisation.

KeepWell sessions
We offer KeepWell sessions to meet the needs of employers looking for a rapid response to support employees during periods of professional or personal challenge. These one-off sessions provide an opportunity to discuss any issues which are of concern and have the potential to negatively influence psychological health. Our experienced practitioners will share ideas and strategies, drawn from psychological therapies, to help maintain and improve wellbeing.

One-to-one psychological support
We offer specialist psychological support delivered online by an experienced senior psychologist. This service involves an initial assessment session – conducted online with the practitioner – followed by an agreed number of further sessions of psychological therapy. These will draw on a range of therapeutic approaches as agreed.

Services for families
Many employers are increasingly making support for relationships and family members available to employees due to the potential impact such difficulties may be having on employee wellbeing and performance at work. We are able to offer parental consultations (one-off), couples / relationships therapy, and therapy for young people (age 12+). All services provided to families require an initial online assessment, followed by a treatment plan, which must be agreed / authorised by the employer.

Supervision and consultation
We are able to offer support and consultation to those in management and executive roles, supporting the mental health and wellbeing of employees. This will generally be delivered by an experienced psychologist.

Webinars and online workshops
We have a range of webinars and workshops that can be delivered to your employees to support mental health and wellbeing. Topics include managing stress, developing mindfulness, building resilience, and mental health for managers.

Further information
To find out more please contact us at First Psychology Online.
Practitioners offering services for organisations and businesses: