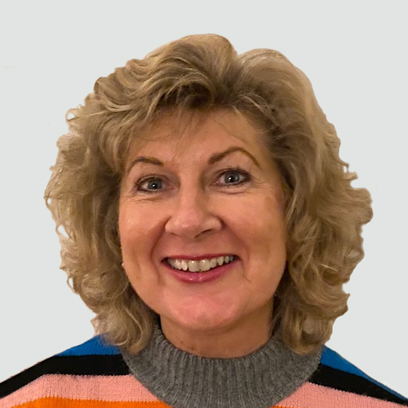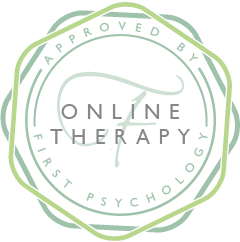 About Elaine:
Works as Psychological Therapist at First Psychology Online
Languages spoken:


Elaine Martin is an experienced psychological therapist who works online with individual adults and
young people
. She works with a wide range of issues and problems including: anxiety; depression/low mood; low self-esteem; work-related or exam stress; work difficulties; trauma; grief/bereavement; relationship/interpersonal issues; and many more issues.
Elaine also offers online
coaching
for individuals wishing to overcome obstacles to achieve their goals, and consultations for parents/carers of children and young people.
Elaine's way of working
Elaine draws on a number of therapies when working with adults and young people. These include
Counselling
,
Cognitive-Behaviour Therapy (CBT)
and related approaches such as Compassion Focused Therapy. She works from a client-centred perspective, aiming to establish a supportive, non-judgemental relationship with each individual. She can then work with each client, at their own pace, to help them identify solutions and overcome difficulties and challenges.
In her
coaching
work, Elaine combines her experience of business and therapy to help clients identify, set, and achieve their goals.
Elaine's background and training
Elaine has extensive experience working as a cognitive behavioural therapy and therapeutic play specialist in a variety of settings including private, public, and charity sector organisations. She also has considerable experience of the education sector, which she draws on when working with children and young people facing difficulties in school. Prior to working as a therapist, Elaine had over 20 years' experience supporting national and international organisations during significant change.
Elaine holds a SCOTACS Diploma in Counselling and Groupwork - A Cognitive Behavioural Approach, a Certificate in Therapeutic Play Skills from Leeds Beckett University/PTUK, and a COSCA Certificate in Counselling Skills. She has also undertaken training in a variety of areas including: Asperger's, Trauma Focused Therapy and Compassion Focused Therapy. In addition, Elaine has an MSc in Marketing from Strathclyde University and a BSc (hons) in Immunology from Glasgow University.
Elaine is a member of the British Association for Behavioural and Cognitive Psychotherapies (BABCP), following their guidelines of ethics and standards of practice.
Elaine's fee
Elaine charges £80 a session for self-funding clients. She also works with clients referred via their employer/organisation – for further details, please visit
First Psychology Assistance.
PLEASE NOTE all of our practitioner fees will increase on 3 October 2022