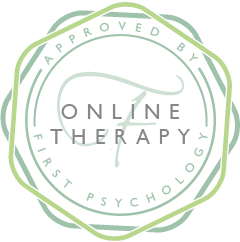 About Judit:
Works as Senior Clinical Psychologist at First Psychology Online



Judit Székelyhidi is an experienced senior clinical psychologist who works online with individual adults (age 16+) and adult families with a wide range of issues and problems including: depression/low mood; anxiety; stress; eating and body image issues; life transitions; autism spectrum disorders; anger; bereavement/grief; post-traumatic stress disorder (PTSD); relaxation; obsessive compulsive disorder (OCD); gender and sexual identity; self harm; and many more issues. She has particular experience working with clients with eating disorders.
Judit also offers online
supervision
for fellow practitioners on a one-to-one basis.
Judit's way of working
Judit tailors her therapeutic approach to meet the needs and personality of each individual and taking into consideration the complexity of their issues and problems. She takes a psychodynamic approach to therapy work and also incorporates Jungian analytical techniques. She focuses on understanding and reflecting on a person's childhood experiences to reveal the roots of their problems and she is also keen to listen to and understand a client's dreams. She believes in empowering her clients to thrive in their lives.
Judit is fluent in Hungarian
and is happy to work with people who would feel more comfortable speaking in this language.
Judit's background and experience
Judit has many years' experience working as a clinical psychologist in a number of settings in Budapest, Hungary as well as more recently in the NHS. In addition, she has worked in private practice for over ten years.

Judit has an MA in Psychology from the ELTE University of Budapest and a postgraduate degree in Clinical Psychology from the University of Pécs. In addition, she has completed a postgraduate course in Psychotherapy and the Jungian Analytical Training Course (both accredited by the European Association for Psychotherapy) in Budapest.

Judit is registered with the Health and Care Professions Council (HCPC) and she is a chartered member of the British Psychological Society (BPS).





Judit's fee
Judit charges £95 per session for self-funded clients. She also works with clients referred via their employer/organisation – for further details, please visit First Psychology Assistance.