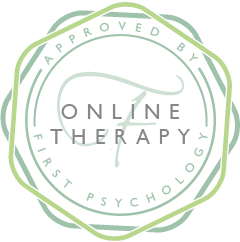 About Madhuri:
Works as CBT Therapist at First Psychology Online
Languages spoken:




Madhuri Thakur is an experienced CBT therapist who works online with individual adults with a wide range of issues and problems including: depression / low mood; anxiety; stress (including exam stress); anger; assertiveness; autism spectrum disorders; ADHD; eating disorders and body image issues; life transitions; phobias; relaxation; self-harm; trauma; and many more issues.
She has particular experience working with people with anxiety, stress, depression, ADHD, ASD, low self-esteem, obsessive compulsive disorder (OCD), emotional irregulation, and relationship issues.
Madhuri's way of working
Madhuri aims to build a trusting relationship with each client in which they can feel supported, able to explore their issues, and able to bring about change. She tailors her therapeutic approach to meet the needs and preferences of each person and integrates tools and techniques from a number of evidence-based therapies including:
Cognitive-Behaviour Therapy (CBT)
, Acceptance and Commitment Therapy (ACT), and
Mindfulness
-Based Cognitive Therapy (MBCT). Madhuri aims to provide clients with self-management strategies to help them deal with the challenges of life.
As well as English, Madhuri is fluent in Hindi and Marathi
and is happy to work with clients who feel more comfortable speaking in these languages.
Madhuri's background and training
Madhuri has experience of working in a variety of roles within a range of sectors including: education, medical and public health settings. This experience has given her skills to work with a wide variety of client groups ranging from people going through the stressors of life, students, and people with ASD or ADHD to people with brain injuries.
Madhuri has a Diploma in Counselling and Groupwork - a CBT Approach; an MSc in Psychological Studies from the University of Aberdeen; Person-Centred Counselling training from Mental Health Aberdeen, ASIC; and an MSC in Health Services and Public Health Research. In addition, Madhuri has a Bachelor of Medicine and Bachelor of Surgery from the University of Mumbai.
Madhuri is a graduate member of the British Association for Counselling and Psychotherapy (BACP) and the British Association for Behavioural and Cognitive Psychotherapies (BABCP). She is also a member of the British Psychological Society (BPS).
Madhuri's fee
Madhuri charges £80 per session for self-funding clients.
She also works with clients referred via their employer/organisation – for further details, please
visit First Psychology Assistance
.