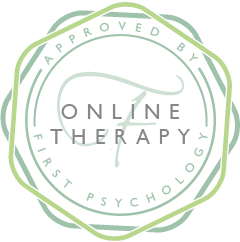 About Morven:
Works as Counselling Psychologist at First Psychology Online


Dr Morven Templeton is an experienced
counselling
psychologist who works online with adults,
couples
and
young people (age 14+).
She also offers consultations for parents/carers of children and young people.
She works with clients with a wide range of issues and problems including: anxiety related issues (such as phobias, generalised anxiety disorder, obsessive compulsive disorder (OCD), social anxiety, trauma/PTSD, panic, and health anxiety disorder); depression and mood issues; bipolar / personality disorders; personal or professional relationship issues; stress; life transitions; bullying; work-related stress and bullying; anger / aggression; substance misuse; workaholism; alcohol dependency; bereavement and adjustment to loss; insomnia and other sleep difficulties; self-harm; post-traumatic stress disorder (PTSD); assertiveness; autism spectrum disorders; pain management; sexual abuse; sexual problems; chronic illness; pain management; end of life / existential concerns; compulsive lying; delusional thoughts; thought process issues (worry, rumination, perfectionism, control issues, intrusive thoughts).
She has particular experience of working with adults and young people who are experiencing post traumatic stress including those who have experienced sexual abuse and military veterans.
She also has a strong interest in supporting people who have chronic health conditions including those living with pain or life limiting illnesses.
In addition, Morven offers
clinical supervision
to other mental health professionals
Morven's way of working
Morven makes use of evidence-based therapies to meet the unique needs and preferences of each client. These therapies include: person-centred therapy,
cognitive-behaviour therapy (CBT),
mindfulness
-based therapies, acceptance and commitment therapy and emotion focused therapy.
Morven believes in working with clients in a flexible, collaborative, and client-centred way. She believes it is important to build a good relationship with each client and will work with clients to deliver a therapeutic session in which they feel safe, respected and understood.
Morven's background
Morven has worked as a counselling psychologist for a number of years. Prior to that she was employed for nearly 20 years in the public sector working in environmental and business management roles. She therefore has a good understanding of how organisational context and culture can impact on physical and psycholological wellbeing.
Morven has a Doctorate in Counselling Psychology, a Post-Graduate Diploma in Psychological Research Methods, and a first class (hons) degree in Psychology.
Morven is registered with the Health and Care Professions Council (HCPC).

Morven's fee
Morven charges £80 per session for self-funded clients. She also works with clients referred via their employer/organisation – for further details, please visit First Psychology Assistance.