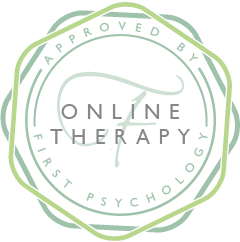 About Prisca:
Works as Counsellor/Psychotherapist at First Psychology Online
Languages spoken:



Prisca Coull is an experienced counsellor / psychotherapist who works online with individual adults and children/young people (age 5+) with a wide range of issues and problems including: anxiety; depression/low mood; stress; abuse and neglect; autism; bereavement/grief; chronic illness; dreaming; eating and body image issues; life transitions; obsessive compulsive disorder (OCD); panic; phobia; post-traumatic stress disorder (PTSD); relaxation; self-harm; and many more issues. She also offers
consultations for parents/carers of children and young people.
Prisca has particular experience of working with students and young people.
Prisca's way of working
Prisca is an empathetic and non-judgemental therapist who offers
counselling
/
psychotherapy
from a person-centred perspective which focuses on unconditional positive regard, compassion, empathic listening and reflection. Prisca's approach to therapy aims to empower each individual so that they can fully explore their difficulties, grow and take ownership of their key decisions. Prisca may also combine this work with elements of CBT therapy where she feels this may be helpful for an individual.
Prisca is fluent in Igbo and is happy to work with clients who feel more comfortable speaking in this language.
Prisca's background and training
Prisca has several years' experience working in therapeutic or support roles in a range of settings including working as a university counsellor at Robert Gordon University (where she recently received a certificate of recognition for her teaching, learning and student support work); as a counsellor working with people refered by their GP; as a pupil support assistant supporting pupils with additional needs; providing counselling to school children; and providing support on a children's helpline. Prisca has travelled to a number of countries including Angola, India, Spain, Singapore and Australia and experienced a wide range of cultures and she feels that these experiences have opened her mind to different perspectives of life and ways of being. Prior to working in the field of therapy and support, Prisca worked as an interior designer.

Prisca has a Masters Degree and a Post Graduate Diploma in Person-Centred Counselling (both from Aberdeen University). She is also currently working towards a qualification in cognitive-behaviour therapy. In addition, Prisca has a BSc in Public Administration from the University of Port Harcourt.

Prisca is a registered member of the British Association for Counselling and Psychotherapy (BACP) and a student member of the British Association for Behavioural and Cognitive Psychotherapies (BABCP).


Prisca's fee
Prisca charges £65 per session for self-funded clients. She also works with clients referred via their employer/organisation – for further details, please visit First Psychology Assistance.

PLEASE NOTE all of our practitioner fees will increase on 3 October 2022