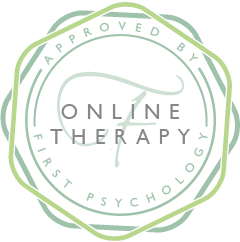 All of the practitioners working at First Psychology Online have been approved by us according to a strict set of criteria. This means that they have demonstrated the skills and ethical requirements that we believe are crucial for online therapy.

You can be sure that each First Psychology Online practitioner is:
Skilled and experienced in the use of online environments, including live video-based technologies, for therapeutic practice.
Confident in using our chosen online platform for therapy and can support you, if needed, in its use.
Supervised by a knowledgeable supervisor with experience in online therapy.
Insured for their work within online environments.
In addition to these requirements, we hand pick all of the practitioners who work with us (whether online or in our local centres) ensuring that they:
Have excellent qualifications and experience in the therapies and services they offer.
Are registered with the appropriate regulatory organisation within the UK.
Share our ethos of putting the client's requirements and wishes at the centre of everything we do.
This means that when you come to us, you can be sure of seeing an experienced and knowledgeable professional with the additional skills necessary for online therapy.